About Overhaul Construction Ltd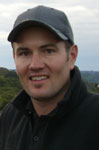 James Sutton established Overhaul Construction Ltd in 2006. Overhaul Construction Ltd has several team members with the common aim of providing a competent and efficient service to make your build a positive experience.
You can be assured of the safety and quality of your build as Overhaul Construction Ltd is a member of Certified Builders. To see more about what it means to be a Certified Builder please follow the link; http://www.certified.co.nz/
As the director of the company James has pursued further NZQA qualifications to fulfil the requirements necessary to register as a Site 2 Licensed Building Practitioner. This means Overhaul Construction Ltd can oversee all building projects including residential and commercial builds. For more information see http://www.business.govt.nz/lbp.